Packaging Options
ESD Waffle packs are standard, although film rings, Gel-Paks, and bulk packaging are also available upon request. All film rings are shipped with 100% known good die. Instead of ink-dotting, any component that does not meet final inspection requirements is removed to avoid potential use and to guarantee the correct count.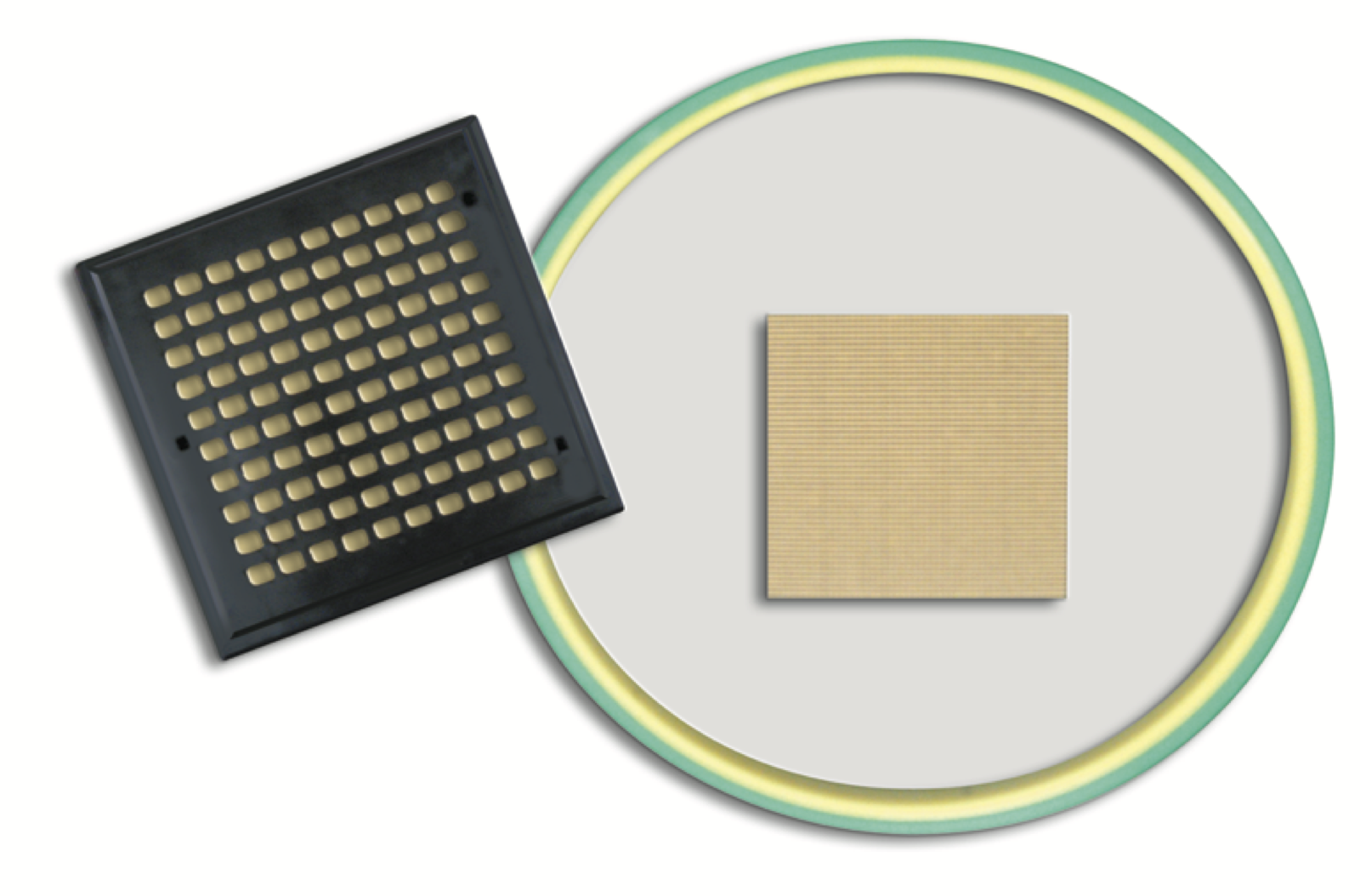 Dimensional Guarantee
We guarantee that having once chosen the proper chip size for your application, there will be no dimensional changes beyond permissible tolerances at any time.
CX Thin Films recognizes the importance of maintaining dimensional consistency from lot to lot for any given part at any point in time. Therefore, we place size limits on minimum and maximum length, width, and thickness. This is especially important for automatic component placement, chip-on-chip, multiple bonds, micro stripline matching, and cavity insertion.